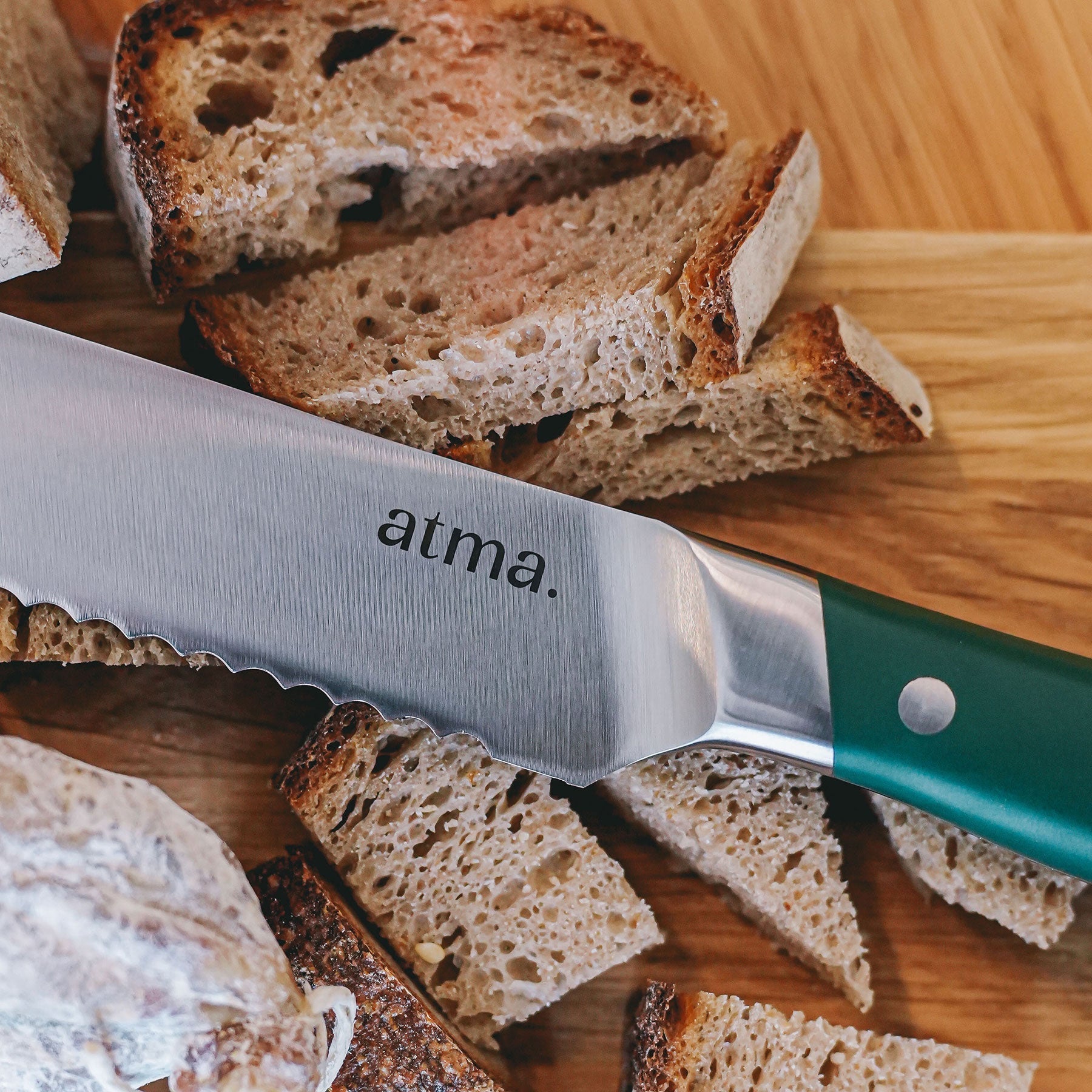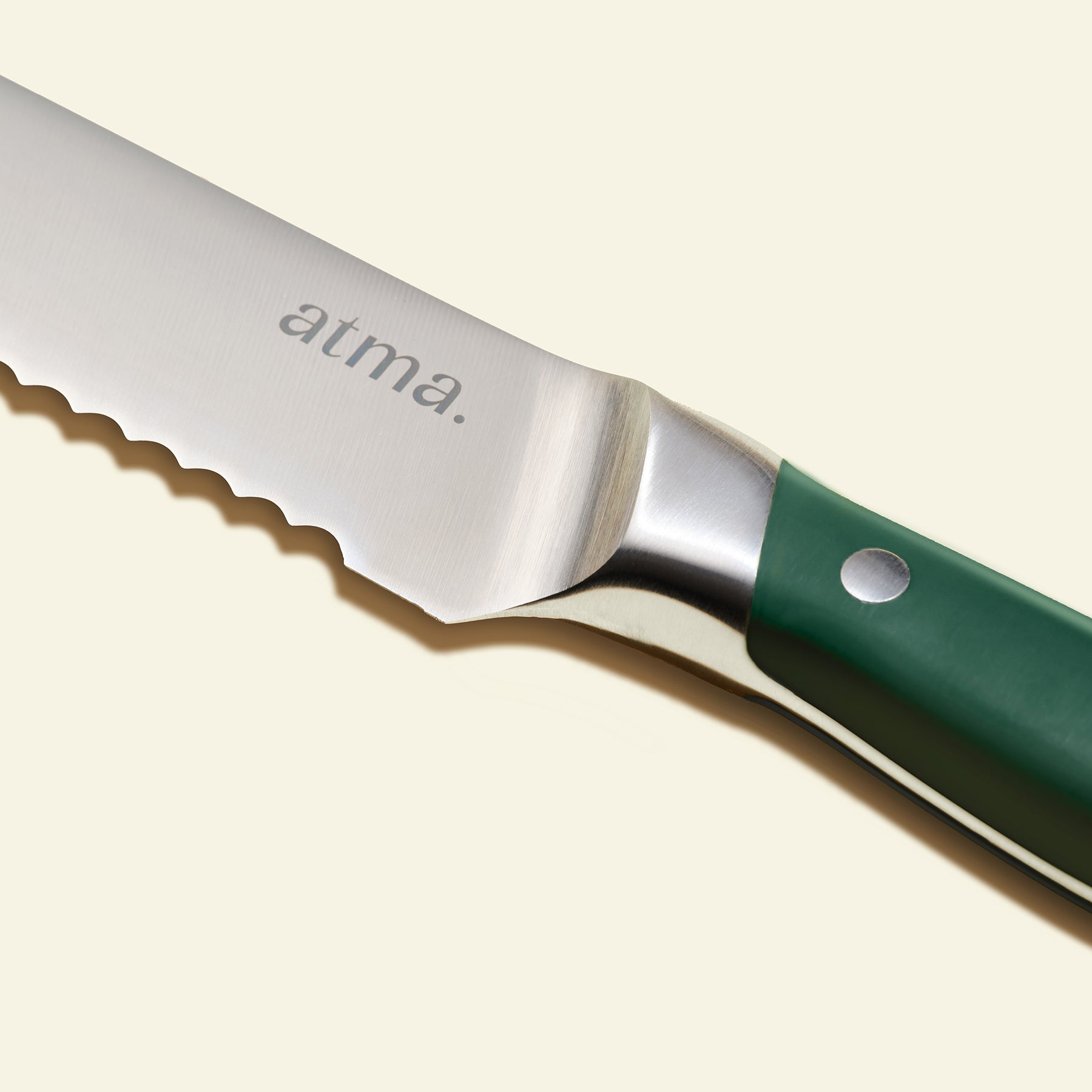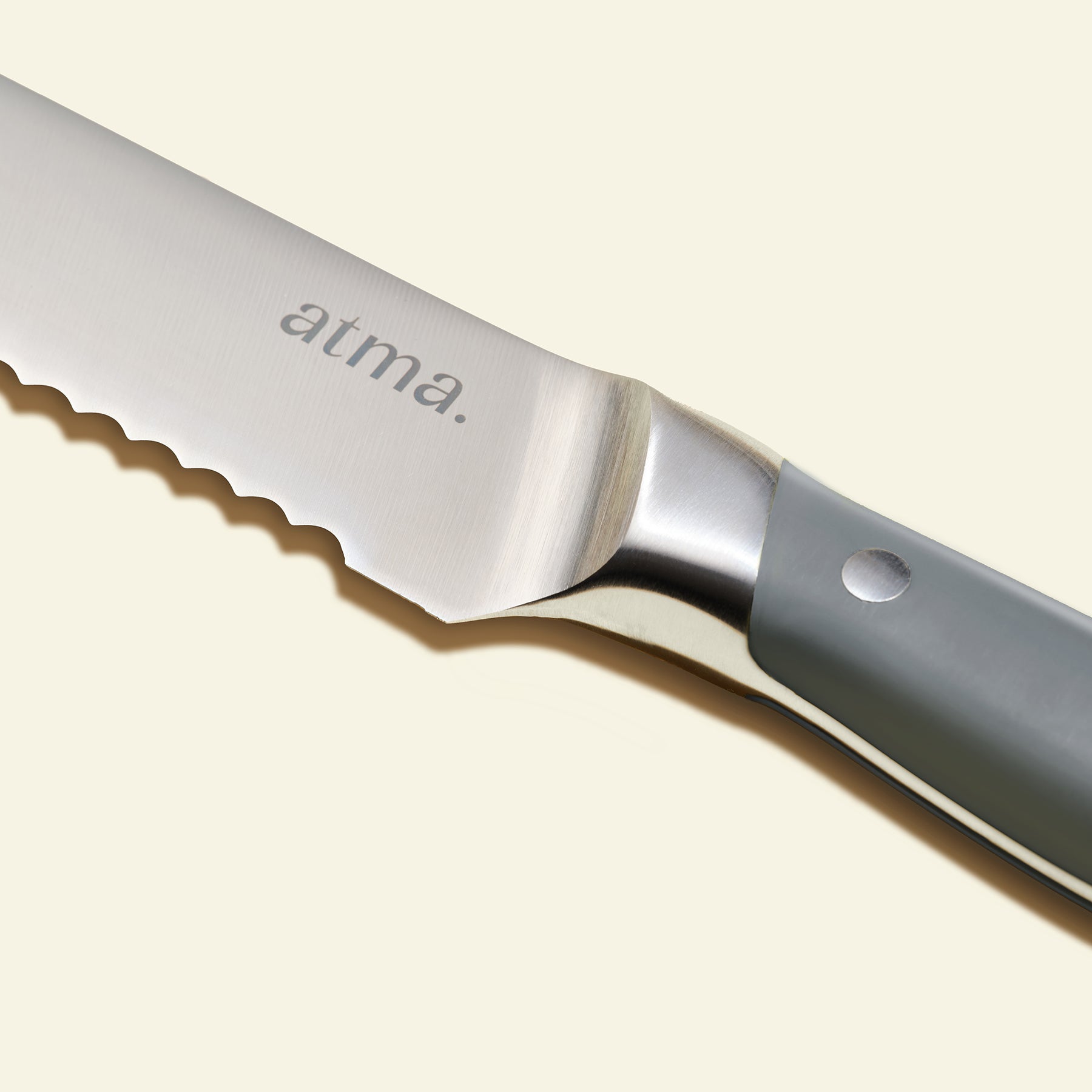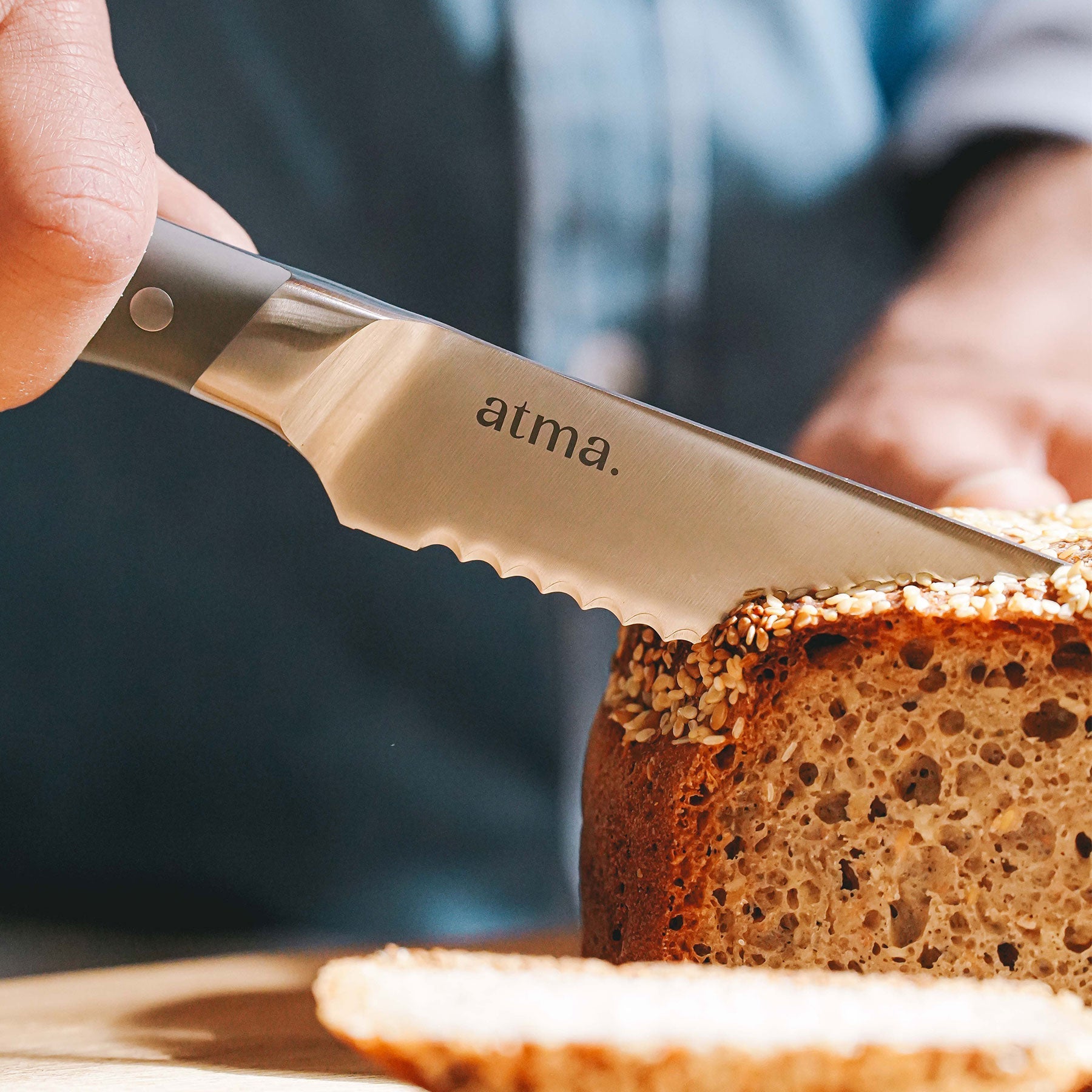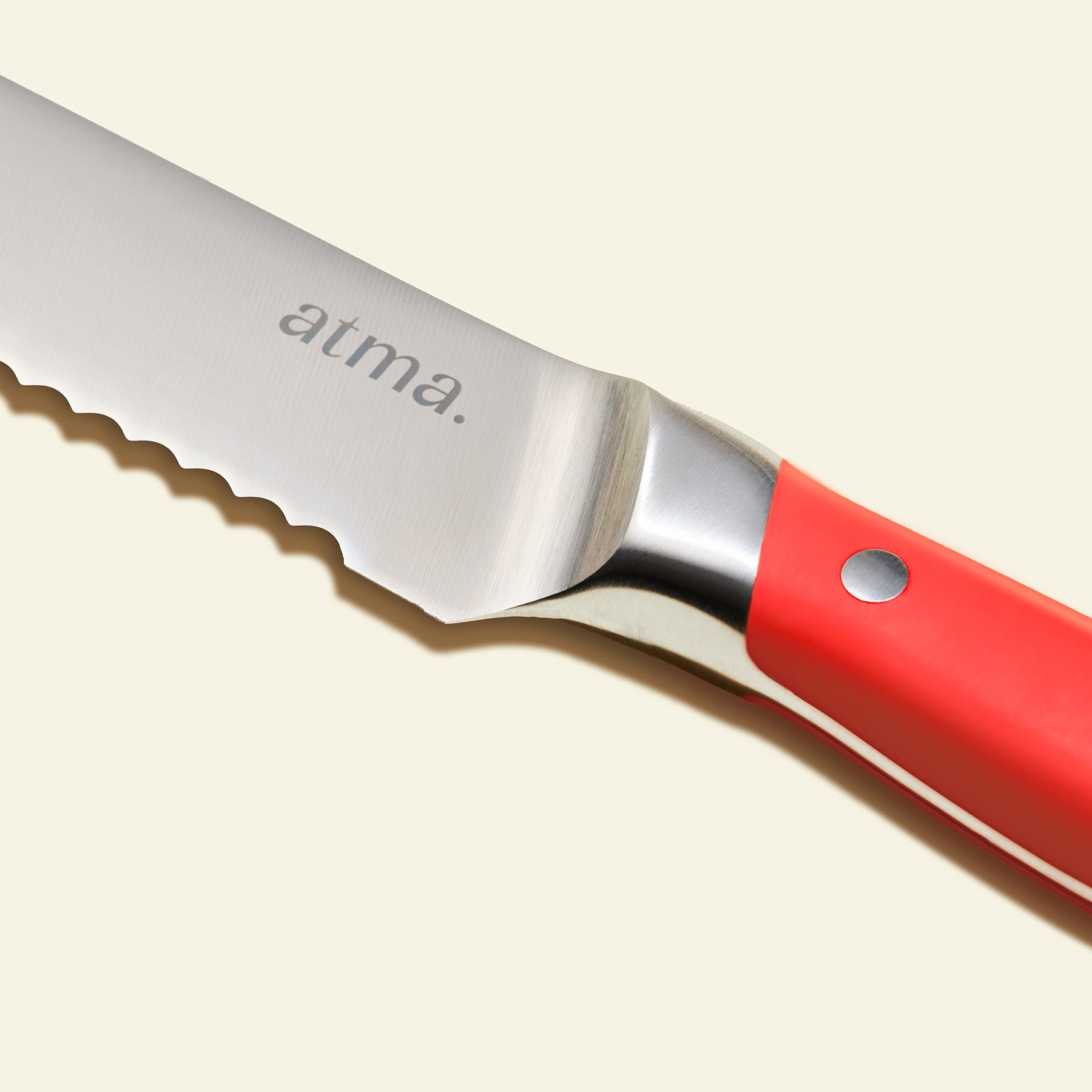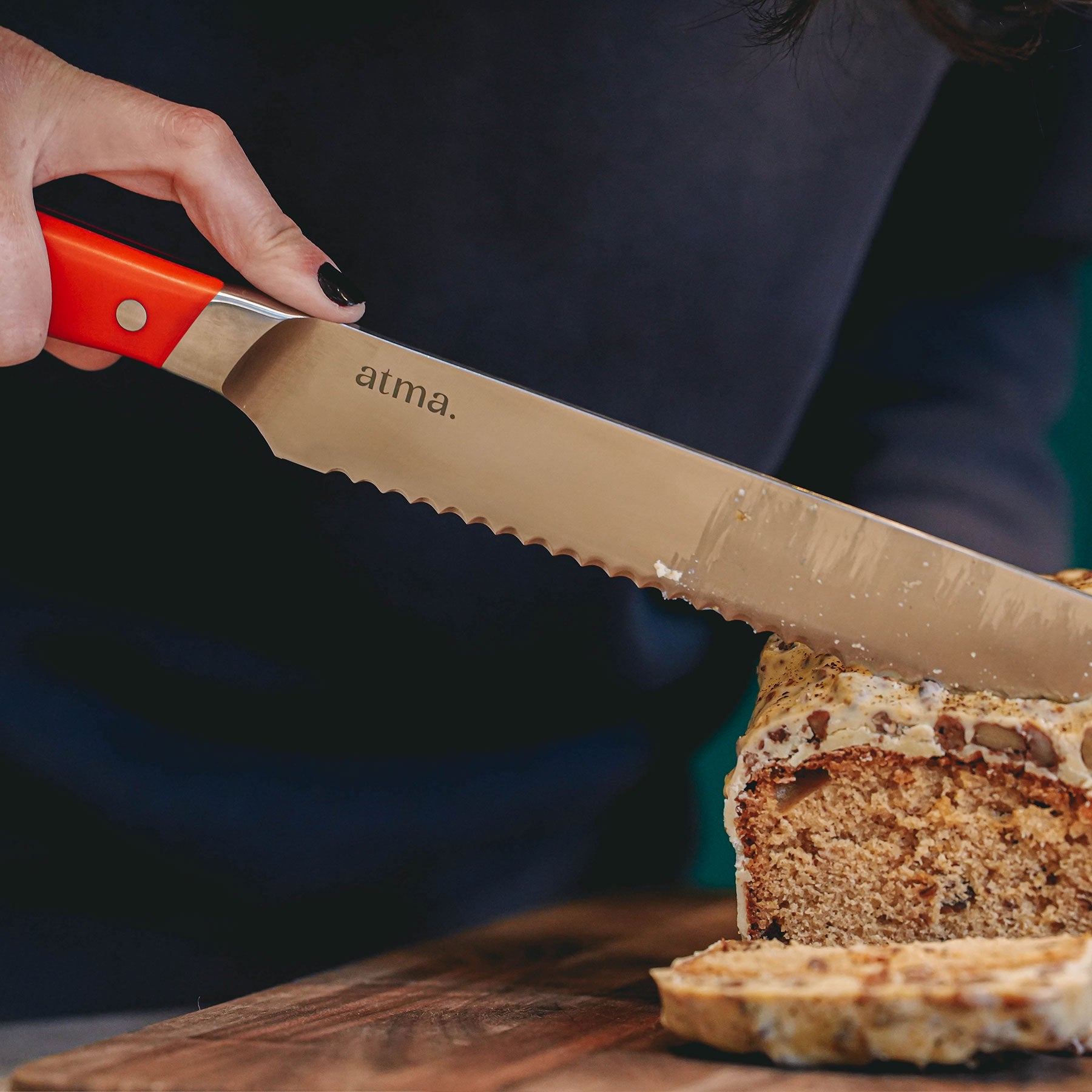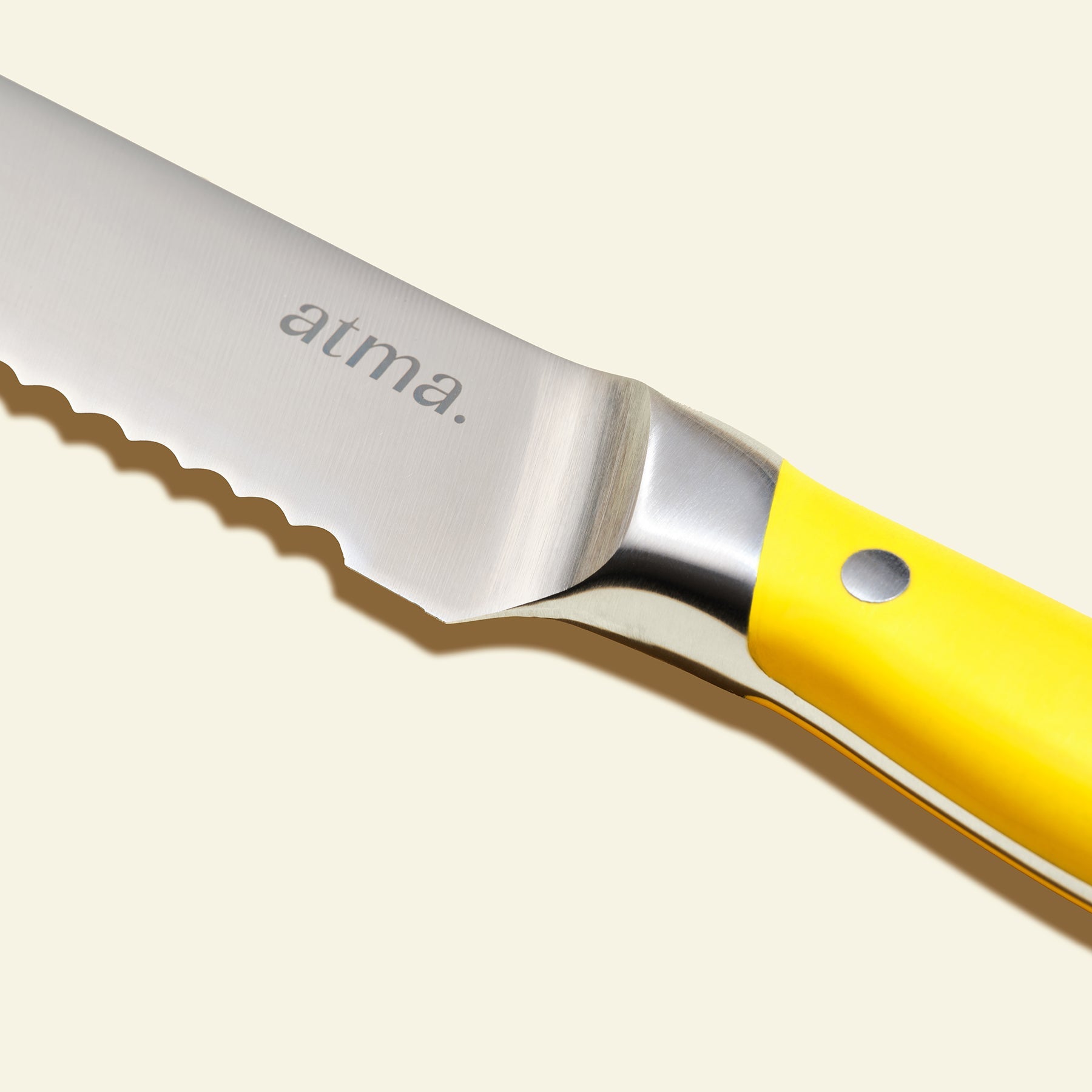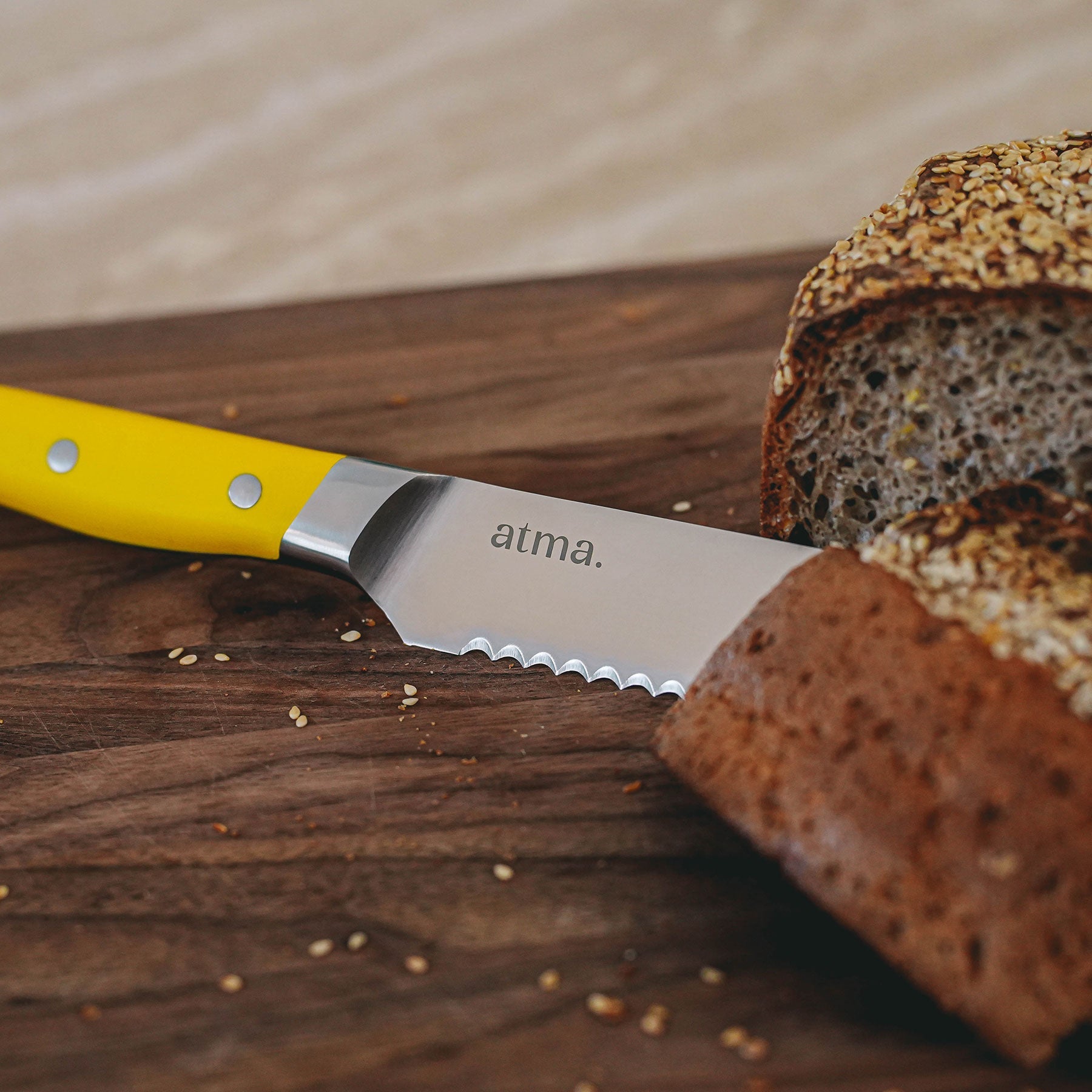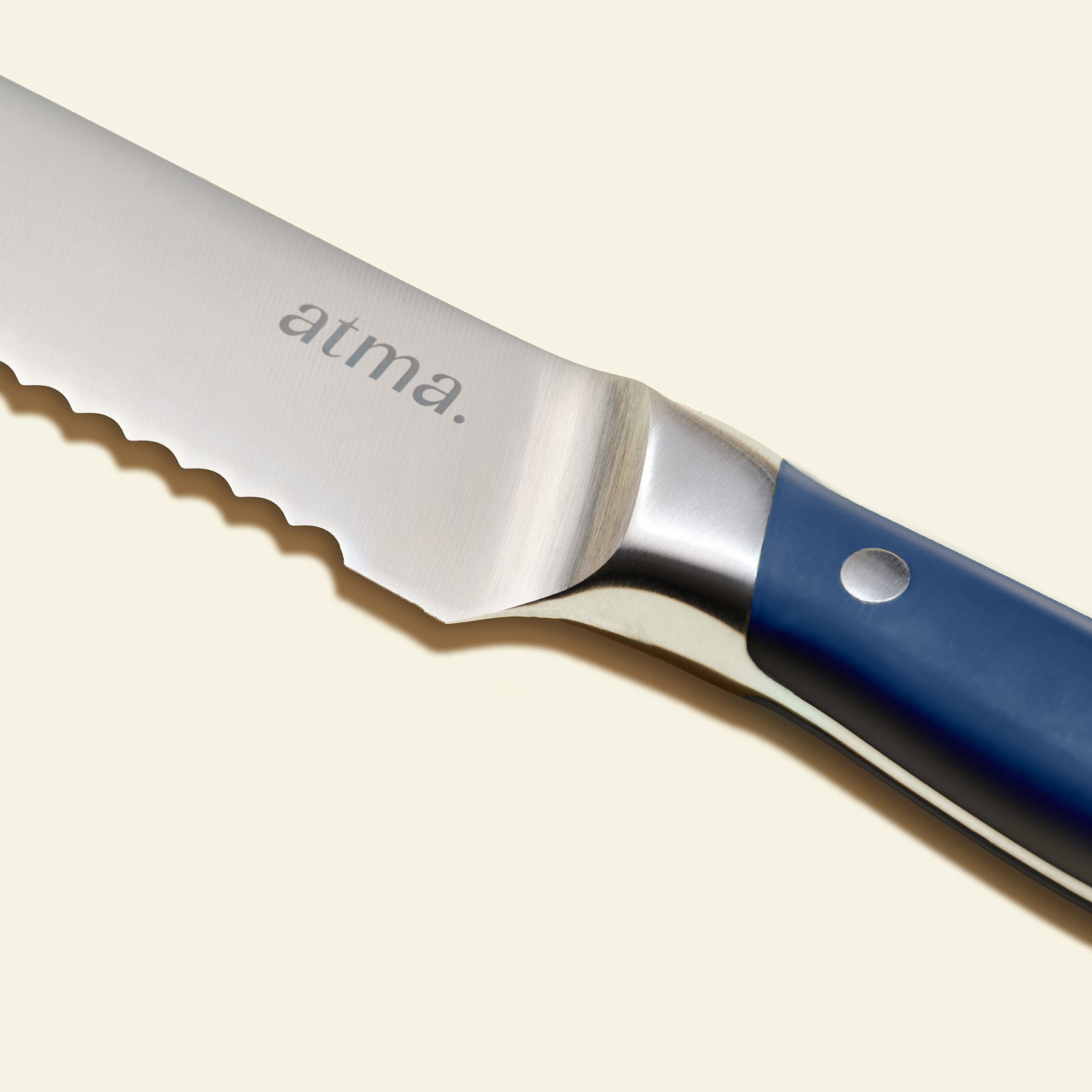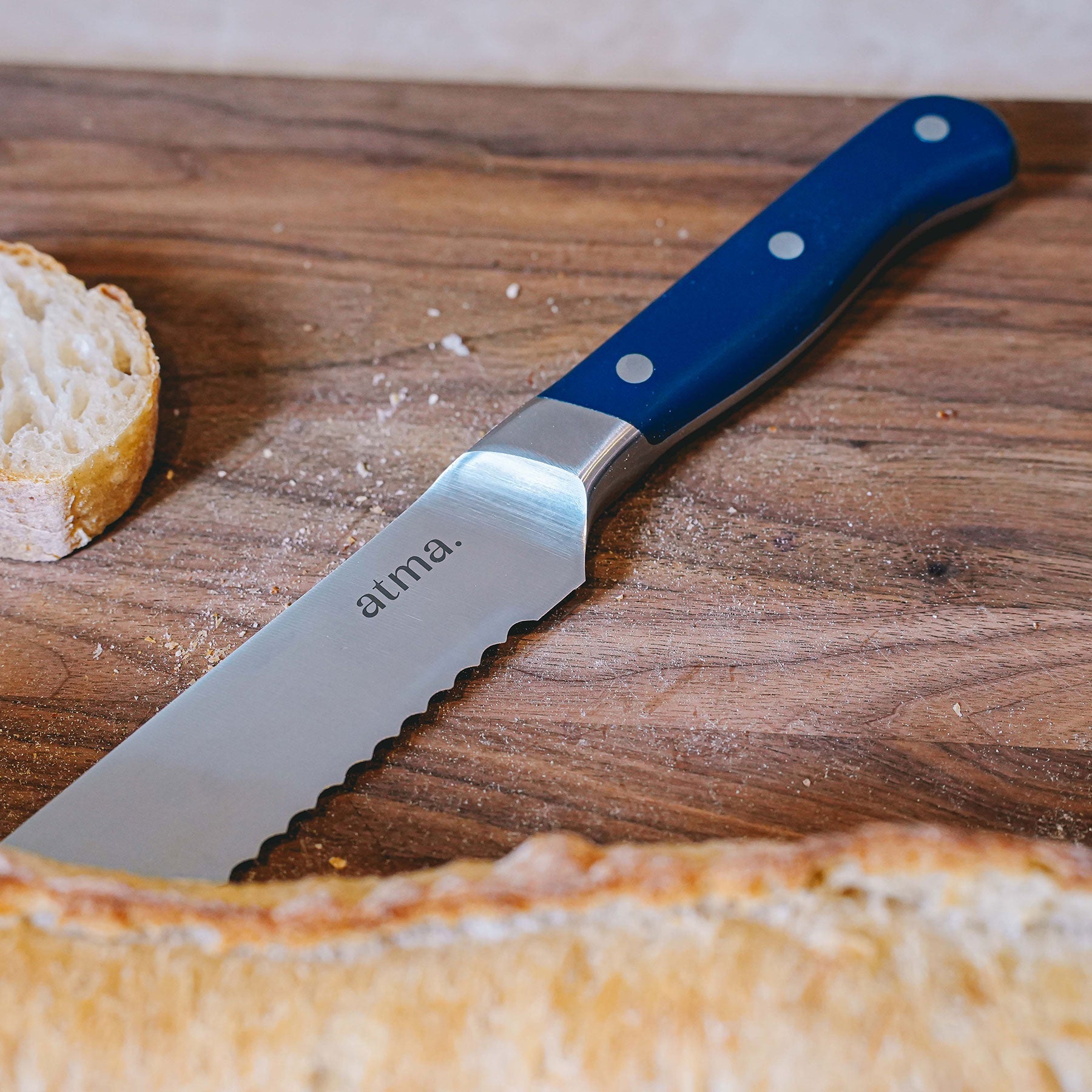 Free delivery from 95€ of purchase
Guaranteed for life and free sharpening
Delivery and returns
Delivery in France : Free from 95€ of purchase
Parcel relay: 2 to 3 working days, €4.90
At home: 2 to 3 working days, €7
Chronopost: 48h, €12.90
Delivery in Europe:
Single price, DHL at home: 3 to 8 working days, 15€00
Delivery outside the European Union:
Variable time depending on the country, DHL at home: 20€00
The returns
You have a period of 60 days once your package has been received to test your Ultimate Chef's Knife. If this one does not suit you (we reassure you, it has never happened before), the return is offered to you, in France and abroad. Just contact us here.
Only personalized knives are neither exchangeable nor refundable.
Dimensions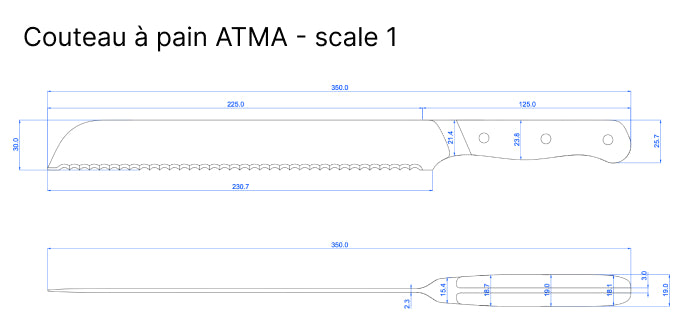 Sharpening and maintenance
We offer you a sharpening service by a professional sharpener once a year for 2 years.
It is also important to use the right accessories and to clean your knife well to ensure its longevity. We explain everything to you here .
The problems you have with your knives
que vous rencontrez avec vos couteaux
2
A handle that is too fragile
Behind the bread knife
It is a story of family and passionate people. After visiting dozens of workshops, we unearthed one of the best cutlery shops in Portugal: it has been making millions of knives every year for more than 70 years. Suffice to say that we trust their know-how.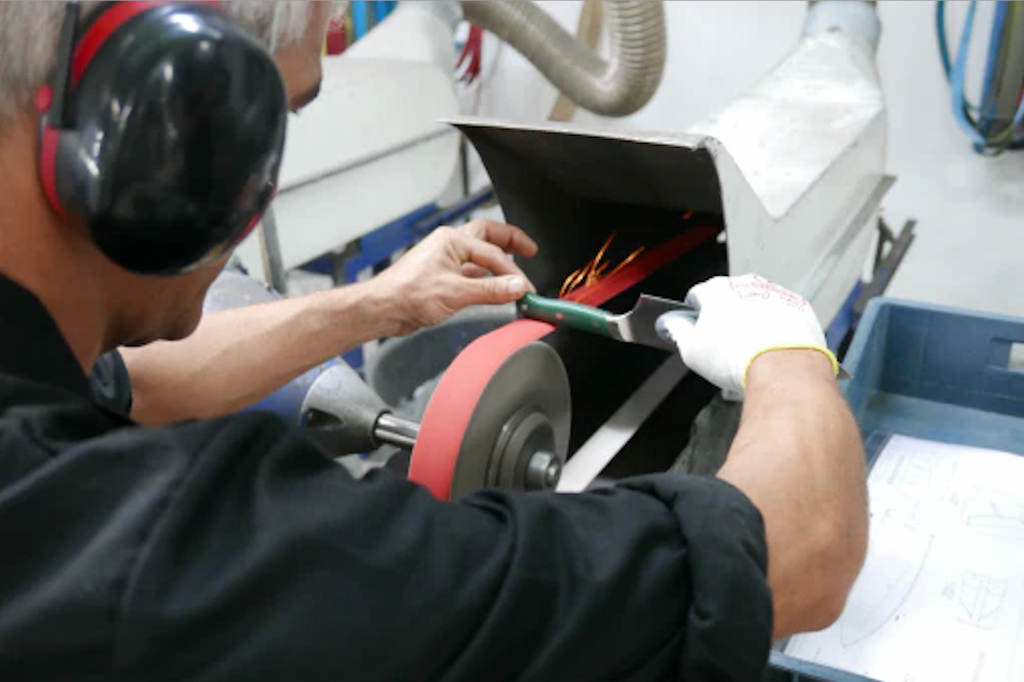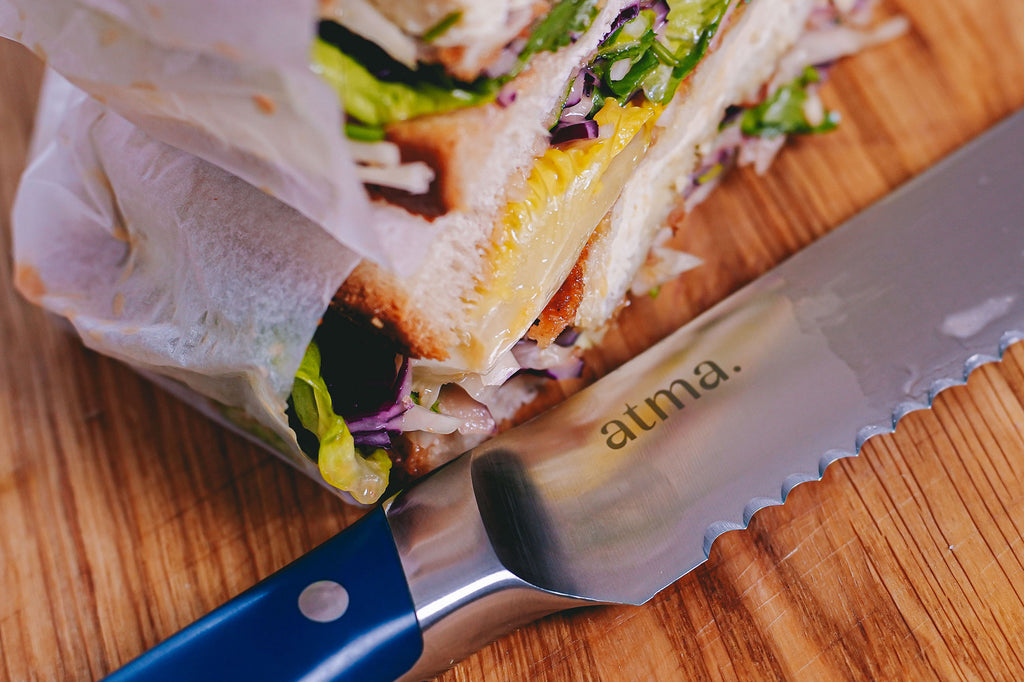 The recipe for a good knife is first of all a good blade
There's no secret: a strong blade is a blade that lasts a lifetime. This is why we chose a premium German stainless steel: X50CrMoV15. And to go even further, we chose to forge it in a single piece of full tang steel. Concretely, the steel goes all the way to the end of the handle to have a solid and balanced knife, and that changes everything!
A perfect grip for maximum pleasure
A solid knife is good, a pleasant knife to use is another story. To achieve this, we bet everything on an inclined bolster that lies on the blade. Not only is it safer for your hands, but it also makes your cuts easier. We assure you that you will have a lot more fun in the kitchen!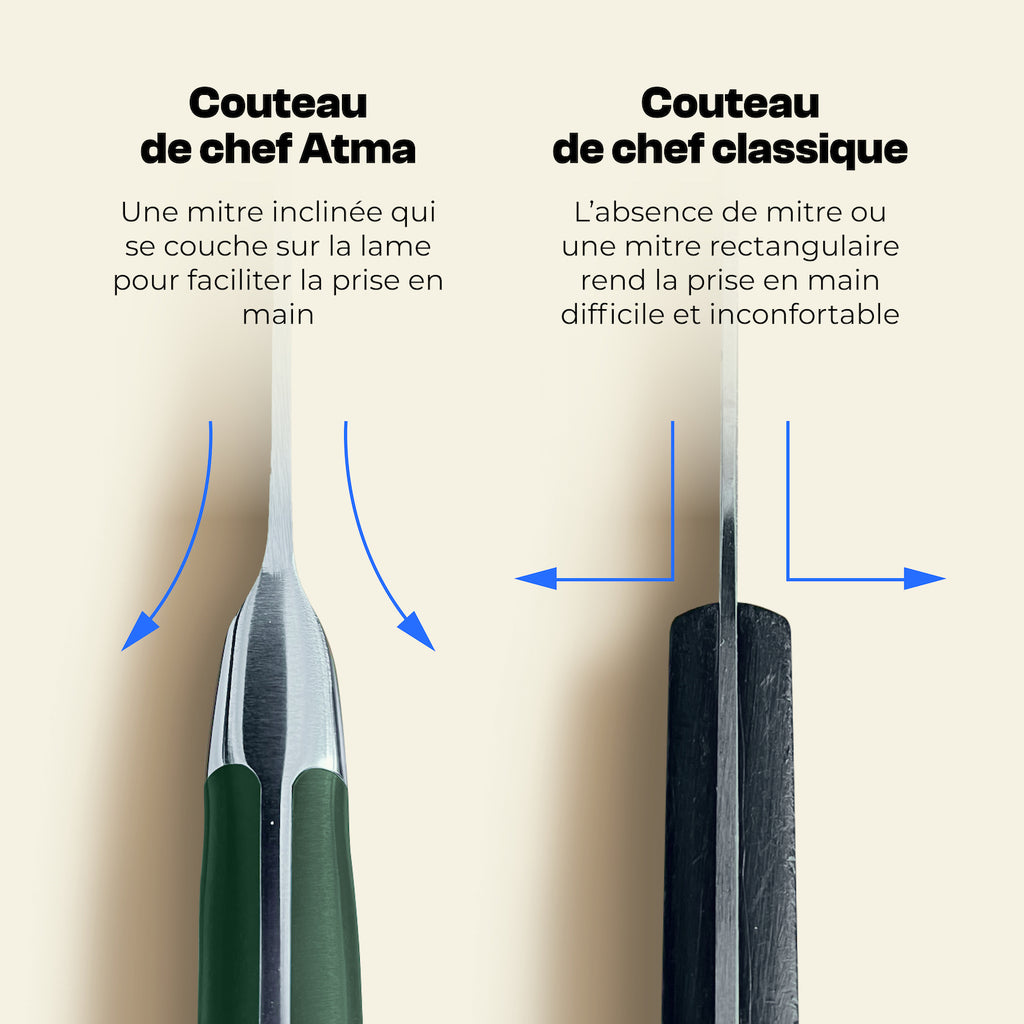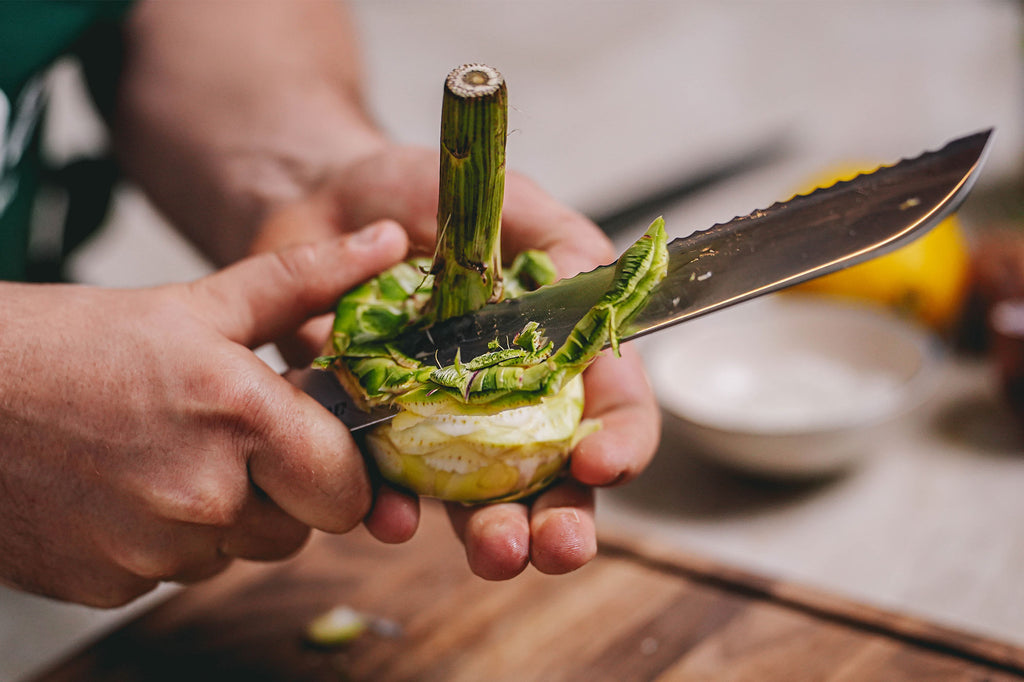 Slicing your bread has never been easier
HRC is the Rockwell hardness index. Below 54HRC , the blade is very flexible and dulls quickly. Above 60HRC , the blade is very hard and breaks easily. So we settled for a 58HRC steel blade. Pile the right compromise between resistance and durability. We also chose a more pronounced blade tooth depth. Concretely ? Nothing resists your bread knife: the softest and hardest crusts. You will respect your products and save a lot of time.
Everyone has the right to professional quality
Whether you are passionate about cooking or an amateur, we want professional quality to be accessible to everyone. So we don't do things by halves: we have removed ALL intermediaries. Our knives go directly from our factory to your kitchen and this is precisely what allows us to offer you the best price. Smart isn't it?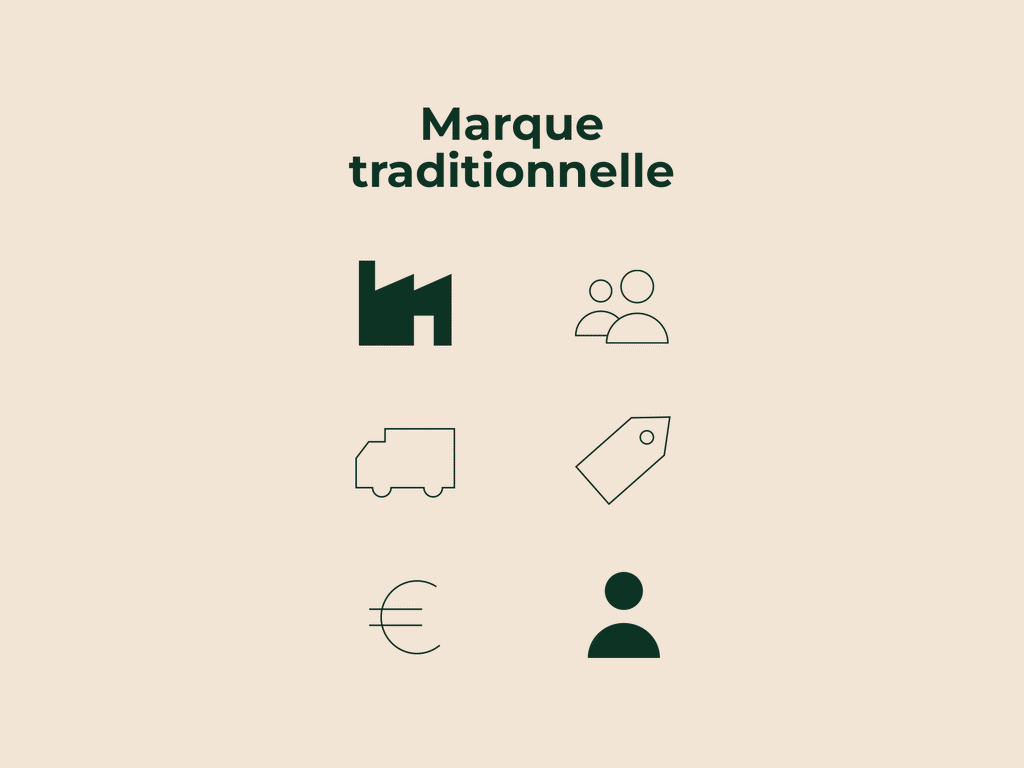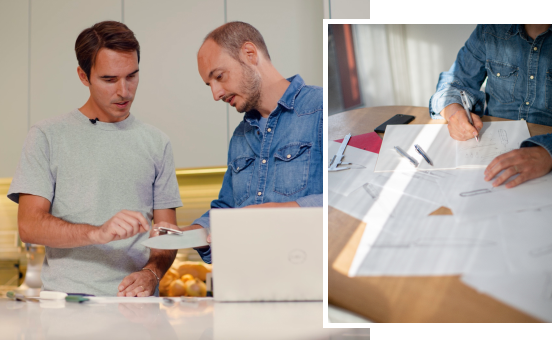 A timeless design that you never get tired of
To design the knife that will accompany you all your life, we collaborated with Marc Venot, multi-award-winning French industrial designer. Our brief? A timeless design that we never get tired of but at the same time that we are not used to seeing. In short, not easy. But that was without taking into account Marc's talent and expertise.
Enfin un bon couteau à pain
Depuis le temps que je cherchais un bon couteau à pain, utile aussi pour plein d'autres choses !
Couteau à pain
J'ai commandé ce couteau pour l'offrir à quelqu'un don le couteau était impossible à utiliser (dents trop grandes ou trop écartées je pense, l'entame était si dure qu'il en devenait dangereux car il ripait , et ensuite il glissait mal lors de la découpe). L'utilisateur a pu comparer avec le vôtre, et il a trouvé que sa qualité principale, par rapport à l'autre, était son parfait équilibrage entre la poignée et la lame et son poids plus lourd, le tout permettant une attaque et une coupe bien meilleure. Il en est très satisfait... et nous aussi ! C'est le 3ème couteau que nous vous avons commandé, les 2 autres étant le couteau Ultime et le couteau d'office que nous utilisons avec bonheur. Dommage que la poignée en bois d'olivier soit sortie plus tard... Nous attendons nos poêles avec impatience ! Merci à toute l'équipe. Ghislaine.
The essential allies of the chef's knife